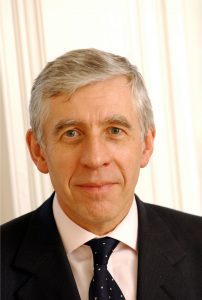 Rt Hon Jack StrawInternational Ambassador for Justice for Lai Dai Han
Rt Hon Jack Straw is one of three senior Ministers to remain in Cabinet throughout the 1997 to 2010 Labour Government of Tony Blair and Gordon Brown. He was Foreign Secretary 2001-2006, Home Secretary 1997-2001, Leader of the Commons (2006-7), and Lord Chancellor and Justice Secretary 2007-10. He was Member of Parliament for Blackburn from May 1979 to May 2015, when he retired from the Commons.
Before becoming an MP, Jack practiced as a Barrister, and then worked as a Special Adviser in the 1974-79 Labour Government. He served on the Opposition Front Bench from 1980-97.
Appointed Foreign Secretary in 2001, Jack played a leading role in the dramatic foreign policy problems arising from the 9/11 terrorist attacks in New York and the resulting interventions in Afghanistan and Iraq. He was instrumental in helping avoid an extremely dangerous armed conflict between India and Pakistan over Kashmir in 2002. He was a member of the European Council for five years. In 2005 he led successful efforts to open formal EU membership negotiations with Turkey. He is co-Chairman of the government-sponsored British-Turkish Forum. He was given the Order of the Republic of Turkey by President Abdullah Gül in 2012.
With his French and German counterparts, Jack initiated the "E3" (later "E3+3") negotiations with Iran over their nuclear programme, and has taken a close interest in Iran ever since, having visited it eight times.
As Home Secretary (1997-2001) Jack instituted a series of measures to root out discrimination, and to make life fairer for everyone. These included the establishment of the judicial inquiry into the murder of Stephen Lawrence, the Race Relations (Amendment) Act, the Human Rights Act, the Freedom of Information Act, the Data Protection Act, and a major reform of party funding and election law.
He is a Visiting Professor at University College London (School of Public Policy), and a Distinguished Fellow of the Royal United Services Institution (RUSI). Since 2015 he has been Chairman of the Blackburn Youth Zone, and from 2017 a Trustee of the Tauheedul Education Trust. He is a Trustee of the Global Strategy Forum, and of the Atlantic Partnership.
Pub: 'Last Man Standing: Memoirs of a Political Survivor' (2012, Macmillan); Hamlyn Lectures 2012 on Law Reform (CUP).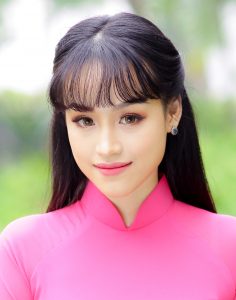 Ngoc Thuy BuiBoard Member
Ngoc Thuy is a legal interpreter for the United Kingdom's Ministry of Justice and secretary of the Vietnamese Association in the UK (VAUK), a non-profit organisation representing more than 100,000 Vietnamese people in the UK. Working with the VAUK team, Ngoc Thuy has organised business, cultural and fund-raising events, all intended to help foster better relations between the UK and Vietnam. She was also actively involved in facilitating legal advice for the owners of nail bars in the UK falsely accused of human trafficking. In her spare time Ngoc Thuy is an active member of Global Diplomatic Forum, a London-based, independent, not-for-profit organisation, dedicated to facilitating the global exchange of ideas and knowledge, and building bridges for understanding and cooperation. She also teaches Vietnamese to children at the Vietnamese language school in London and works as a brand ambassador for a number of Vietnamese cosmetic companies.
Ngoc Thuy advises JLDH on community outreach, helping to raise awareness in the UK and internationally of the plight of the Vietnamese victims of sexual violence and their children.
Ngoc Thuy has a bachelor degree in International Relations from the Diplomatic Academy of Vietnam, a Masters in Human Resources Management and a Diploma in Public Service Interpreting.